Other AAF members
Other AAF members
This guide is for users from Australian Universities and AAF member organisations, including:
QUT, Griffith, CQU, JCU, USQ, USC
CSIRO, Australian Universities
AAF VHO accounts
Other AAF members usually require UQ AIS XNAT access for:
Management of data acquisition from sites such as CAI, HIRF, TRI
Collaborating on projects managed on UQ AIS XNAT
Full list of AAF members found here
For all other organisations, use the Non-AAF members guide
Signing into XNAT
---
Step 1
Open https://xnat.rcc.uq.edu.au
Note
This is the link to the UQ AIS XNAT. If you have been provided with a project specific XNAT link to use, use that one instead
Step 2
Login in with the AAF Single sign-on button (See below).
Follow the AAF login process for your organisation

Unexpected error
If you encounter the following error, refresh the page 2-3 times. The login should progress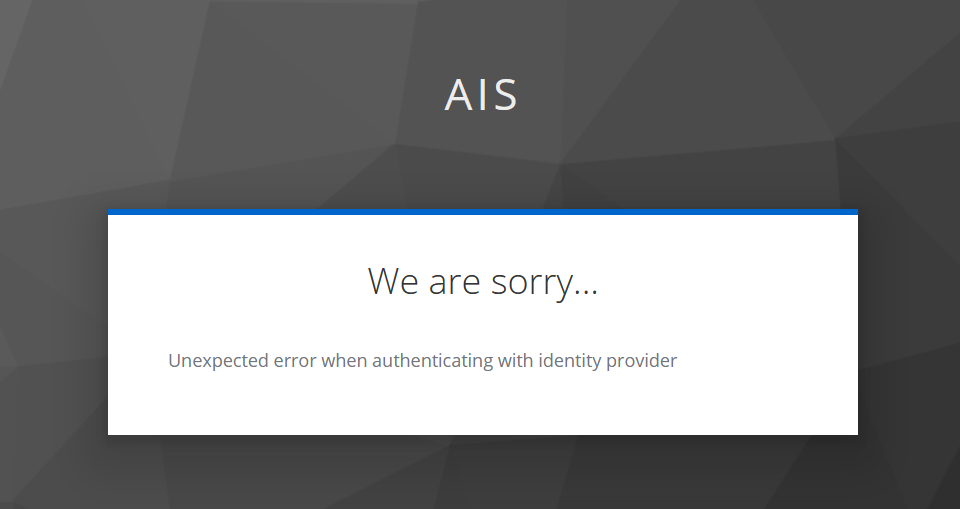 If the error remains after multiple refreshes, contact support.
Step 3
After the AAF sign-in, you should be redirected back to XNAT (Example below)
There will be no projects listed when signing in for the first-time, as your user account would have just been created.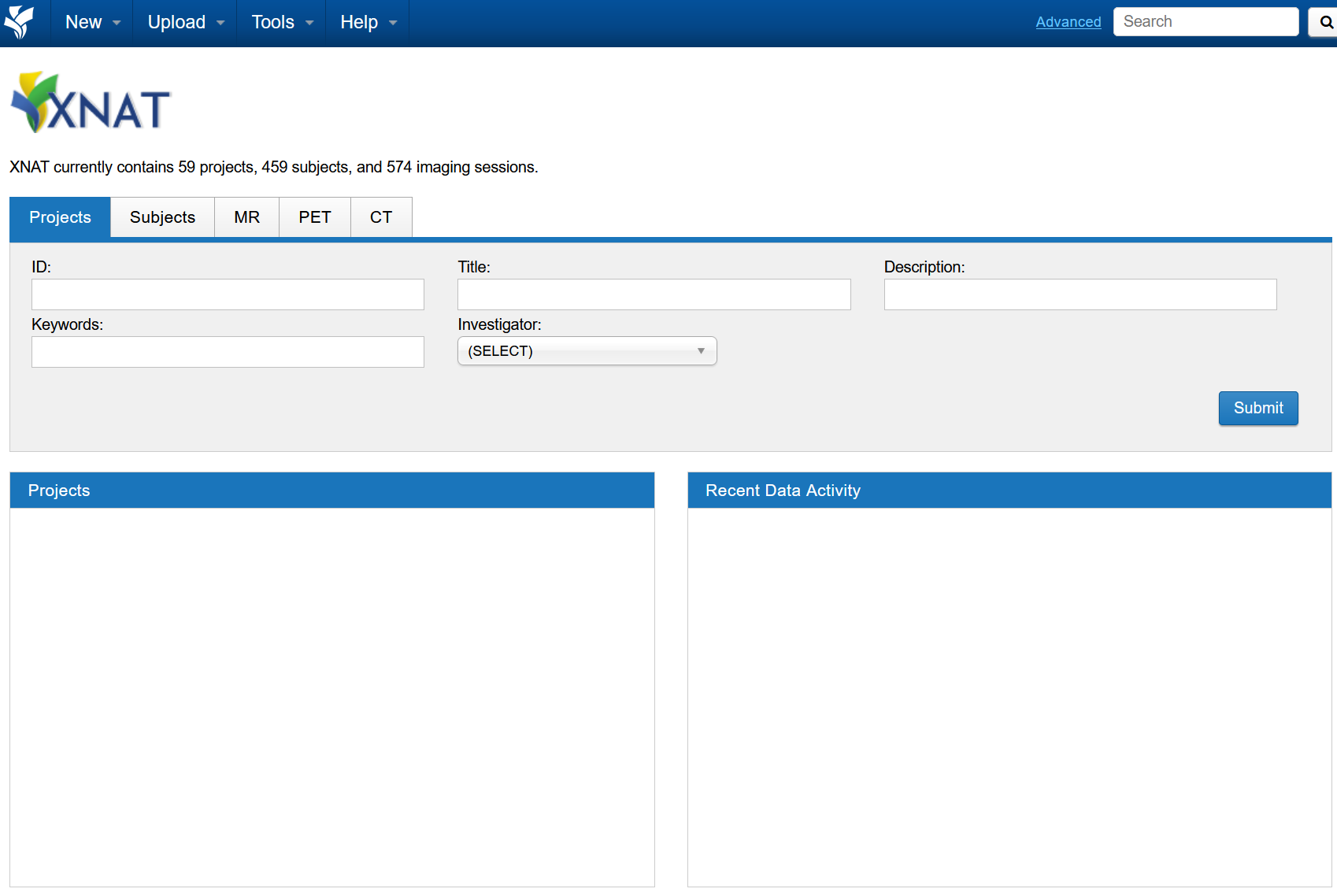 Accessing XNAT Project
---
If you are Acquiring data at HIRF, CAI or TRI
The respective facility will organise the project creation.
You will receive a follow up email when access has been granted
Contact rcc-support@uq.edu.au if you have not received access within 5 working days
If you are collaborating on an existing XNAT project
Contact the project lead to grant you access to the XNAT project